Pro Photo Spots Workshop
Our Photography Expeditions and Workshops are designed for all levels. Learn techniques from leading photographers while exploring fascinating places.&nbsp Grab your gear and join us for photographic explorations around the world. Capture the soul of a portrait. Discover the spirit of place. Refine your personal style. Hone your technical skills. &nbsp We've covered the details so you can focus on exploring the culture, people, wildlife and landscapes of these remarkable places.
Antarctica Peninsula -
Ushuaia, Argentina
After spending 10 nights on board our vessel exploring this wonderful part of the world, we are certain our guests will leave Antarctica with a completely different perspective than when they arrived. After all, it would be impossible to feel quite the same after gazing upon an unimaginable profusion of penguins tobogganing and waddling their way across the snow - or watching yet another species of whale crest the waves in close proximity. And then there is the awe you will feel when you first glimpse the sweeping ice sheet that spans an entire continent. Antarctica gets under your skin unlike any other place on earth.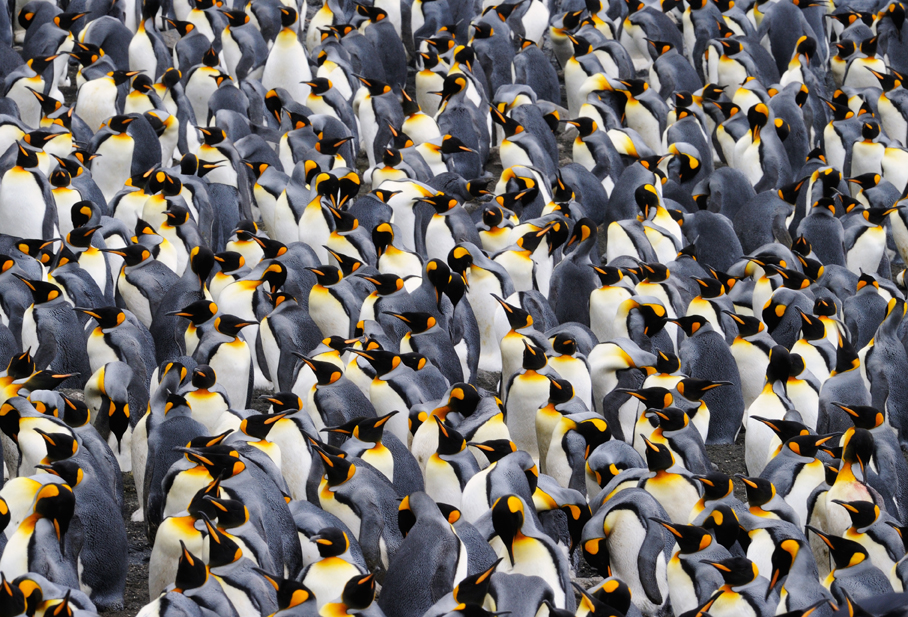 Itinerary
Day 1 | Ushuaia
Today is the first day of our adventure. As we board the vessel in Ushuaia, the world's southernmost city at the tip of Argentina, and start to become familiar with 'our home' for the next 11 days we cannot help but wonder about the exciting journey ahead of us. In the early evening, we set sail and begin our voyage leaving behind Ushuaia and charting a course through the Beagle Channel.

Days 2 - 3 | Drake Passage
Crossing the Drake Passage, there is so much excitement in the air as we make our way ever closer to the white continent. Guests eagerly soak up the friendly atmosphere onboard as our numerous Polar experts prepare us for our adventures with presentations on everything Antarctic, from wildlife to history. Eventually, we will cross the Antarctic Convergence where we will notice a distinct drop in temperature as we enter the waters of the Antarctic Ocean. Along the way, we will witness many spectacular sights from icebergs to an array of seabirds and even several whale species, some of which are known on occasion to fully breach from the sea.

Days 4 - 8 | Antarctic Peninsula
In the waterways of the Antarctic Peninsula, we will hope to make as much time as possible to explore by inflatable Zodiac boats and marvel up close at nature's glory. Planned excursions might include Neko Harbour, Wilhelmina Bay and even the southerly Petermann Island, where we will observe Weddell, crabeater and elephant seals, skuas and other seabirds, as well as a shocking abundance of penguins, including some very large colonies of the comical Adelie penguin. At Half Moon Island we will observe a breeding colony of chinstrap penguins that share their territory with fur seals and blue-eyed shags. We also hope to see the gentle humpback whale dining on krill in its feeding grounds and possibly have an opportunity to observe orcas and Minke whales as we go.
We finally arrive on the continent of Antarctica at Paradise Harbour or Neko Harbour. Prepare to be dazzled by your first glimpse of the continent. The scenery here is amazing. In particular we will be struck by the oddly-shaped icebergs that look like sculptures, as well as the colossal 'tabular' icebergs that break away from the continent's ice shelf. We hope the weather will be mild enough to allow us all to step foot on the White Continent itself. Some may wish to camp on shore overnight. Whatever your vantage point, whether it is onboard or onshore, expect to feel transformed as you experience twilight from the very bottom of the planet.

Days 9 - 10 | Drake Passage
As we leave this magical place and make our way north, heading again across the Antarctic Convergence and the Drake Passage before rounding Cape Horn, we have no doubt that time will be spent sharing and reflecting on the wonderful experiences of the last few days. Sailing down the Beagle Channel, we celebrate the conclusion of our Polar expedition at a special dinner.

Day 11 | Ushuaia
In the early morning, we will arrive back in Ushuaia. It is time to say farewell to your crew and fellow travelers. Guests will be transported to their hotels or to the airport for return flights home.
NOTE: Specific sites visited will depend on ice and weather conditions, the planned itinerary will be updated at the time of final preparations as well as throughout the voyage in order to take advantage of favorable conditions.

Gallery
Workshop Dates
Cost
Deposit
Participants
Feb 1, 2016 - Feb 12, 2016
$8,950.00
$3,000.00
12 -

0 spots left
Includes
All Meals
2-Person Private Room
Snacks and Drinks
2 Exclusive On/Off Watercrafts
Does Not Include
Register